BUILT TO PRINT
ATG has been in business for over 25 years, now operating out of a 25,000 sq. ft. facility. We are a manufacturing company, utilizing milling and turning machine capabilities, to transform build to print designs into high quality finished products.
Our journey has seen us continually improve our collective knowledge and experience, and improve our ability to adapt to ever increasing customer demands.
ONE STOP SHOP
Our skilled and knowledgeable staff has experience with a broad range of industries, customer specifications, current machine and manufacturing techniques, to provide the most cost effective solution for your project.
Specializing in multi axis CNC milling (3, 4 & 5 axis), multi axis turning (Swiss), and surface finishing (chemical films, anodization, liquid and powder coating), keeping cost and quality under our control.
QUALITY CONTROL
We achieve consistency in your products by reviewing the project from the early stages, applying the appropriate quality checks throughout the realization process and final pre-delivery release.
By knowing the customer's requirements from the early stages, and keeping the documentation tailored to product and quality requirements assures the highest quality, process control, and sensitivity to delivery timelines.

CNC MILLING
The removal of metal with the use a rotating cutter.
This is a subtractive process whereas the material is removed until the desired profile is achieved.
CNC TURNING
The removal of material while the part rotates and stationary tools shave off unwanted material.
LASER ENGRAVING
The removal of material with the use of a laser.
Our capabilities include a C02 laser capable of removing paint, marking certain materials directly of with a binding agent.
PROTOTYPING
Initial runs (usually single unit or small quantity) to test concept or design & manufacturability.
Prototyping serves to confirm viability and proof of concept; theoretical becomes reality.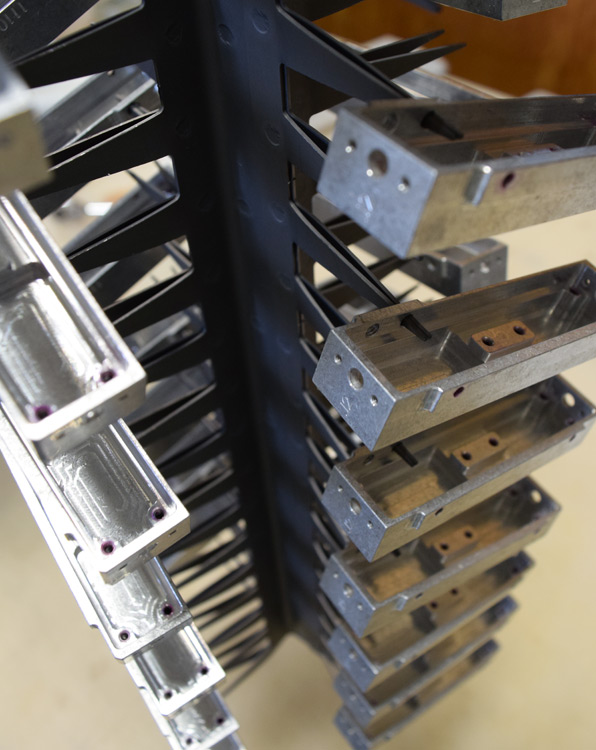 PRODUCTION
Production is repeating the same process over and over, while batch sampling and quality control programs monitor product conformance. The 100th piece will be identical to the first.
CNC PROGRAMMING
CNCs use Alpha numeric codes to locate work pieces and to reference tool offsets. A CAD/CAM software generates these codes after a programmer has defined the necessary tooling selection and parameters to ensure an optimal outcome; from computer to real application.
The program simulates what will happen in the machine after it has been setup by a skilled technician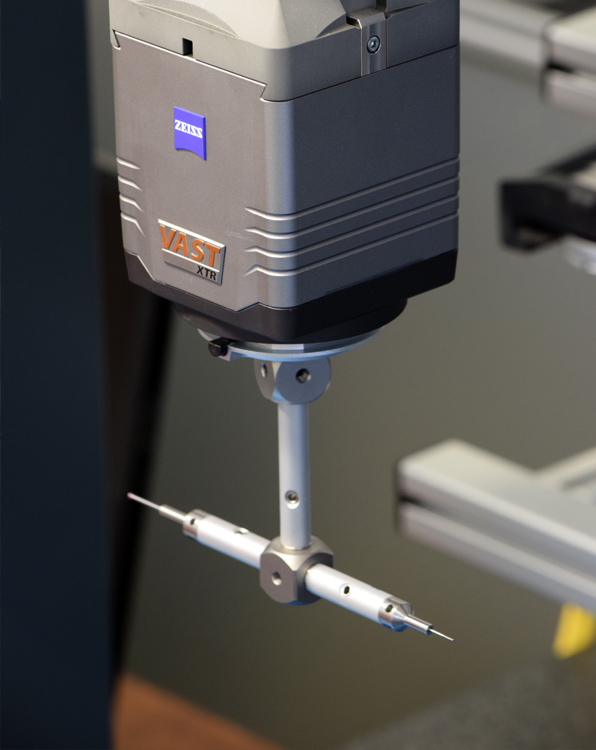 CMM QUALITY CONTROL
Coordinate measuring verifies the physical geometry of a machined part and then compares those values to a computer model. The resulting report details pass or fail dimensions that correlate to customer requirements.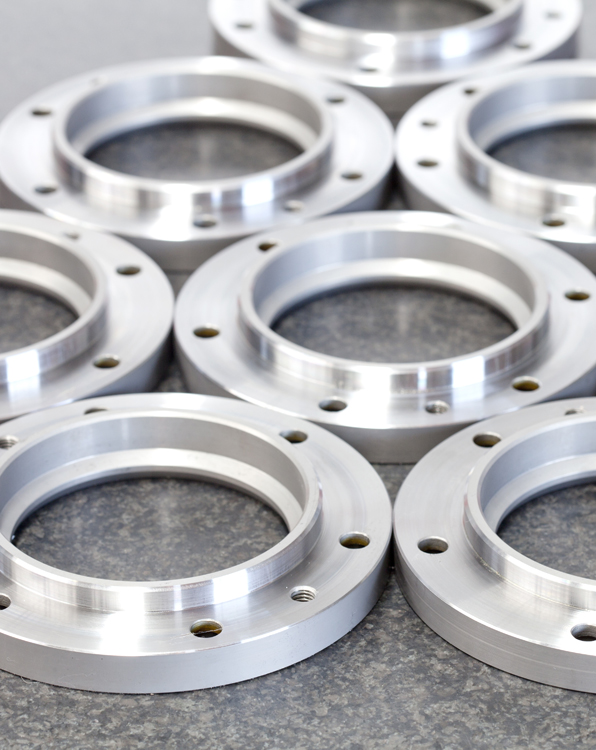 CHEMICAL FILMS
A chromate conversion coating applied to aluminum in order to enhance corrosion protection while maintaining conductivity. The process also cleans and prepares the surface for improved adhesion to primer, paint or other.
RoHS CHEMICAL FILMS
Similar to chemical film but with the Restriction of Hazardous Chemicals.
This is the recommended film unless explicitly defined at the time of order.
NADCAP CHEMICAL PROCESSING
Similar to the chemical film process but it is certified as per program requirements; available upon demand.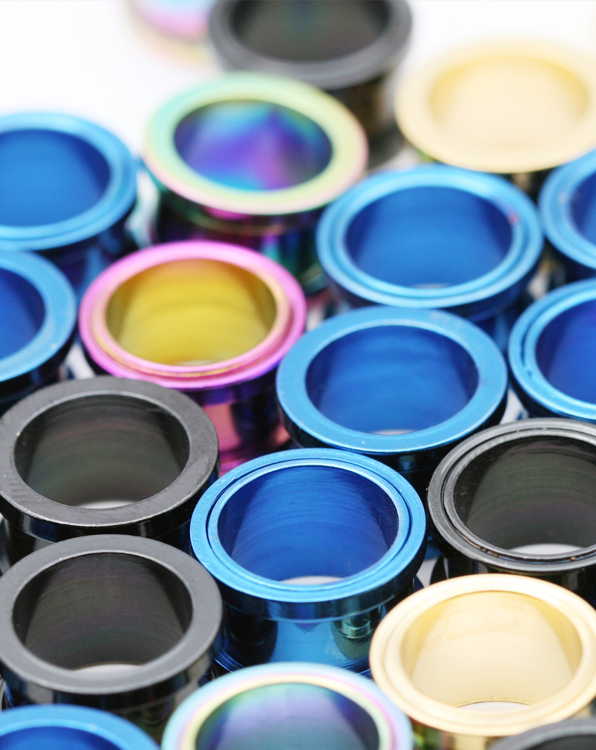 ANODIZE
Coating aluminum with a protective layer by an electrolytic process in which the metal forms the anode. The natural oxide layer is increased and the pores can be filled with a dye and sealed, leaving a harder surface.
HARD ANODIZE
Similar to Anodize but 2-3+ times thicker, the result is a much more durable surface.
PASSIVATION
Rendering the surface of stainless steels passive, less affected and resistant to the environment;
Essentially a cleaning and coating process to reduce corrosion.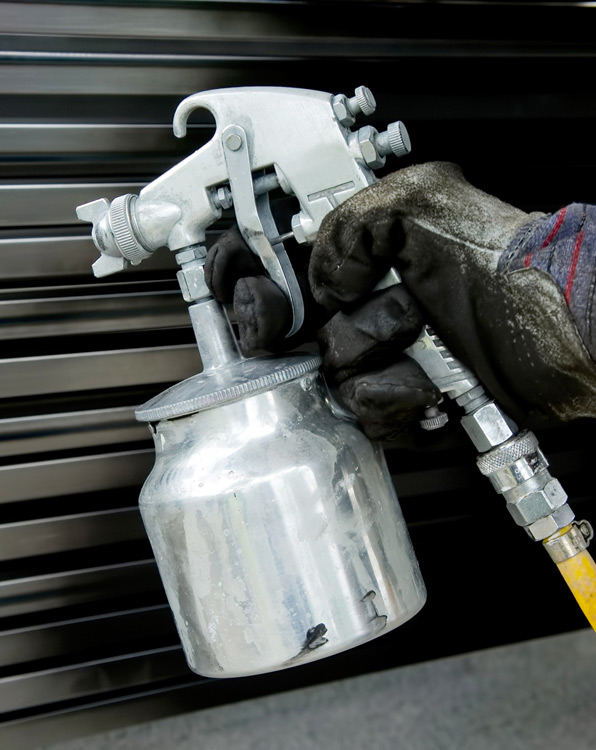 LIQUID "CONVENTIONAL" PAINTING
Painting with the use of spray guns in our air and temperature controlled booth.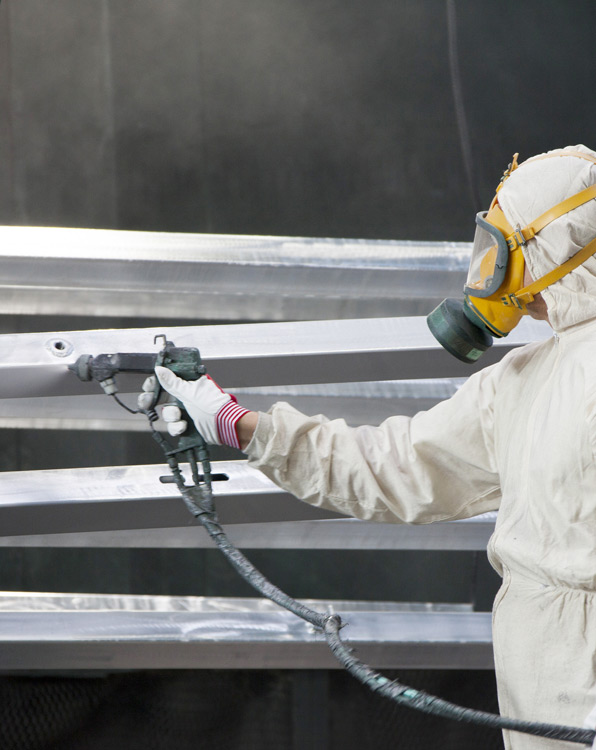 ELECTROSTATIC POWDER COATING
Painting a dry powder that coats the surface of metal which is then baked to form a protective layer.
ATG Industries Inc. - Proudly serving Ottawa, surrounding areas and beyond.